"STANDING ON A WHALE FISHING FOR MINNOWS"Dan John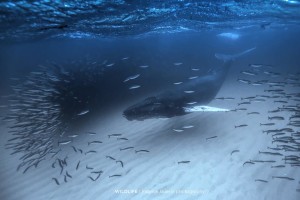 At first I had no idea what he meant by it. Meaning it took a second to click. I was having breakfast at a small diner with one of the greatest minds in the strength and conditioning field Daniel John. If you've ever met him you know he'll bend over backwards to help just about anyone get that whale, yet he constantly gets asked about the minnows.
So many of us miss what's right under our noses. We are out looking for instant gratification, out looking for something that will solve our problems with 3 easy payments of $19.99. Forgetting that it tooks hard work and time to make that $19.99, hard work and time that could have solved your problem better and more efficiently.
We are sitting at tables with people smarter and more experienced than us, and asking them stupid fucking questions.
Into the Belly of the Whale
In July of 2014 I missed a call from an unknown number, the next few days the same number called me and left voicemails.
Generally I never check these, but this seemed out of the ordinary. Finally I checked my voicemail and it was my dermatologist calling and letting me know they got the results of a mole I had biopsied from my back a couple weeks previously, that they needed me to give them a call back right away.
Not thinking anything of it, I called them back.
The call was really straight forward. I had melanoma and needed to get surgery right away. Judging from the cancer on the mole they thought I had stage I or possibly II melanoma, so the sooner I got in for surgery the better.
I met with a Dr. at the Huntsman Cancer Institute a few days later. We went over what they needed to do for surgery, and scheduled a time and date.
At this point none of it seemed real. All of it was so routine. Like I was just getting a check up. I'd never had surgery before. I've been a fairly healthy individual all my life. I've broken two bones, and had some stitches from some stupid accidents, but nothing has ever been so serious, yet it didn't seem serious.
I didn't feel sick. I didn't feel like I had cancer.
They needed to remove a section around my back, and 3-4 lymph nodes under my left armpit to see if the cancer had spread.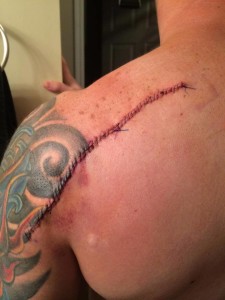 Leading up to the surgery the most important thing to me was to stay positive. On the outside I was always incredibly positive. If doubt and fear crept in, I never let it show. I knew that I couldn't let it grip me.
"Victorious warriors win first and then go to war, while defeated warriors go to war first and then seek to win. —Sun Tzu
When your chances of dying go up, you learn a lot about yourself.
Funny, thing is I attempted to remove this mole a few times by myself. I used apple cider vinegar and a bandaid. It ate through the mole, but it continued to come back.
I hated how ugly it was and during my next physical just asked the Dr what he thought of it. He said "I'd get it removed just to be safe, but it doesn't look like anything yet."
Those words saved my life.
Weird right? Those simple words… just to be safe.
In the days leading up to the surgery I questioned everything.
I questioned what I was doing, what I have been doing, my past, my future, my relationships.
What if I didn't come back from surgery would I be happy with where I was at?
The answer was no.
So things needed to change.
When I got out of surgery my first memories are waking up to my supportive girlfriend Conner. She was smiling. I don't recall a single word that was said. Just that everyone was happy I was awake.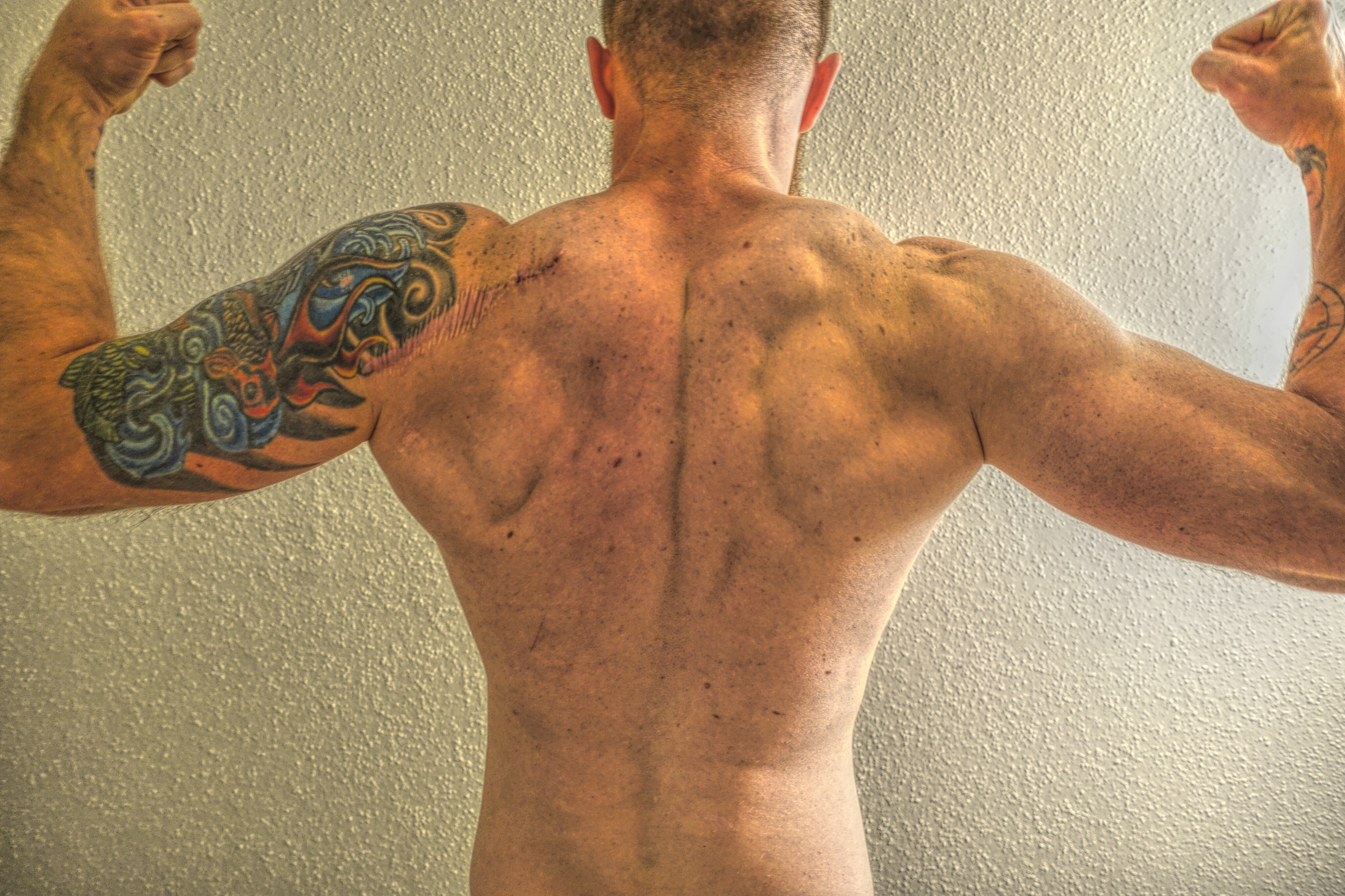 Relationships are Key
Make no mistake in your life your relationships are whales. They impact you more than anything else. Who you spend your time with becomes a direct reflection of who you are and who you will become.
Waking up from surgery to smiling faces was exactly what I needed.
Continuing to put myself in front of others that are smiling, others that push me to do great things. That's exactly what I need.
Some people get caught up in negativity and drama.
Just remember you're worth more than that.
Positivity
We got a call a few days after my surgery to schedule another consultation.
I had stage IIIc melanoma. Meaning the cancer had spread to my lymph nodes. (Stage 4 is when it spreads to your organs) One of those four bastards that they took out of me during the first surgery was a cancer filled terrorist.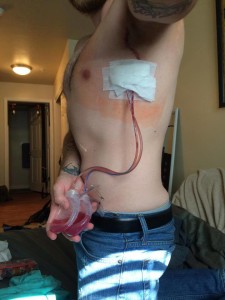 So the rest needed to be removed.
Another whale in your life should be positivity.
Where would I be if I had had none?
Wake up with gratitude every day. Say "I'm happy to be alive!"
If you're not happy to be alive, you're doing something wrong. If you're spending time doing shit you hate, you're doing something wrong. If you're miserable all the time, you're doing something wrong.
Figure out what that is ASAP. If you need therapy, better friends, a new job, whatever the case is. The sooner you figure it out, the sooner you can actually live.
Health
I went into surgery at 180lbs, I was deadlifting 405, and feeling incredibly strong. Getting stronger every day it seemed like.
After surgery I dropped to 155 for a minute. It was hard to eat enough when I wasn't training.
Pretty much every day I would have been training I was at the gym doing what I could. Pushing myself further than my Doctor recommended.
Several times my training partners Tye and Thomas had to tell me to slow it down.
But there is no slowing down when it comes to your health.
Imagine in an alternate world (like Earth 2) that I had a doppelganger that was 300lbs, with all kinds of health problems.
Where do you think that Devan would be today? Surgery would have had more complications. I would have taken longer to heal. And the list goes on.
Don't take your health for granted.
If you don't know what to do or where to go from where you're at; hire a coach.
Guys make sure you're paying attention to the whales in life. Let the minnows pass you by. They are a waste of your time.
Stay healthy in all avenues of life. Keep your relationships happy, and live a positive life.
How did surgery go?
The day after surgery I went hiking. Wanna know why?
Because I don't have time for minnows.
Join the conversation on facebook!