Who doesn't love a good burrito bowl? Especially a good chicken burrito bowl inspired by chipotle?
Join the Conversation on Facebook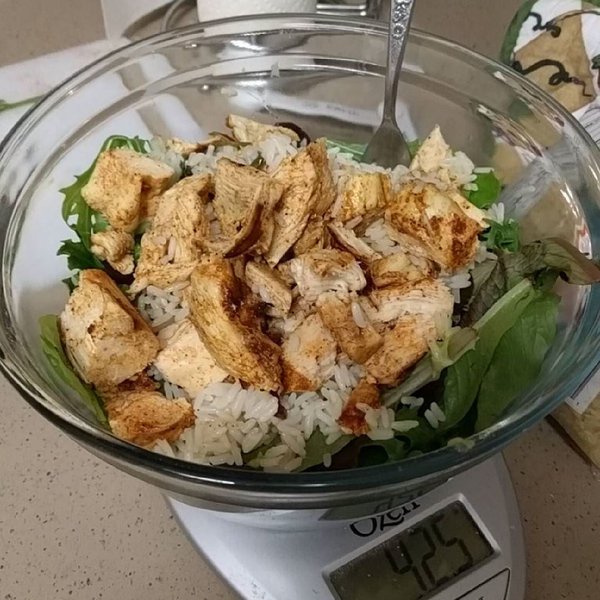 Chipotle Chicken Burrito Bowl
2016-01-24 20:56:10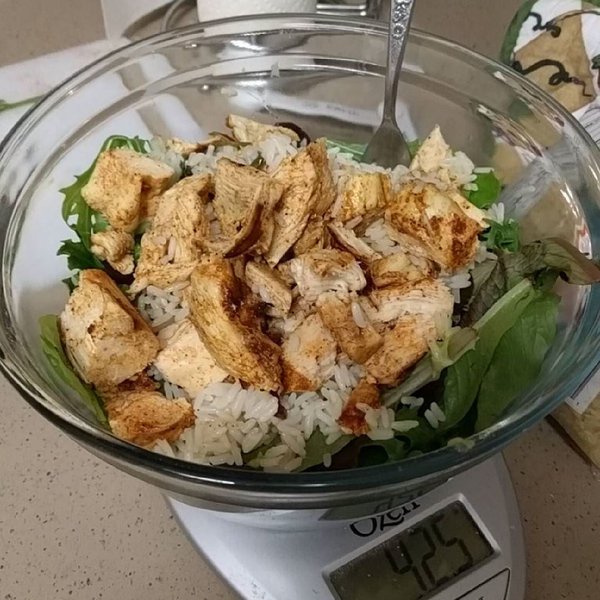 Ingredients
3 Boneless Skinless Chicken Breasts ( you can use more just adjust your marinade accordingly)
Marinade
2 cloves of garlic
1/4 cup olive oil
1 tablespoon of chipotle chili powder
1/2 teaspoon of oregano
2 teaspoons of salt
1 teaspoon of ground black pepper
1 teaspoon of paprika
2 teaspoons of white vinegar
Rice
2 cups of rice
2 tablespoons of coconut oil
2 tablespoons of cilantro
Lime Juice
Lemon Juice
Instructions
Blend the ingredients for the marinade, marinade the chicken (over night if you have time) I just let it sit for half an hour and it tastes great!
After you marinade the chicken grill it.
For your rice, just mix the ingredients together in a rice cooker or your preferred method of cooking rice, and when it's done combine into a delicious burrito bowl.
Add extra toppings like guac, sour cream, cheese if you have room for it in your macros!
Notes
A serving is about 4oz of chicken and a cup of rice. That will give you 60P/5F/70C and 540 calories per meal.
4 oz Chicken 52P/3F/0C (240 calories)
1 Cup of Rice (1/2 cup of uncooked) 8P/2/F/70C (320 calories)
Now I did add 1/4 cup of oil to the marinade, and 2 tablespoons of coconut oil in the rice. So you'll probably have 1 to 2 grams more fat per serving if you add what I did.
Adapted from The Domestic Man
Devan Nielsen Fitness http://www.devannielsen.com/
If you like this recipe make sure you share it, subscribe to my youtube channel, and let me know what else you'd like to see!